The Golfplan brand has been trusted by UK golfers for 30 years, and is proud to be a Partner of The Professional Golfers' Association (PGA).
Our premium range of golf insurance products aim to offer a total golfing peace of mind – whether you are looking for golf insurance for your golf equipment, insurance cover for your buggy or that all important on course third party liability protection, Golfplan has it covered.
What's more, Golfplan can offer true "New for Old" replacement for your golf equipment. All Golfplan policies include up to 120 daysworldwide cover for when you are golfing overseas.
We aim to provide you with a high level of customer service at all times, but if you need to complain we will follow our complaint handling procedures; a summary of these procedures is available on request via complaints@aplan.co.uk. If you are still not satisfied with our response, you may be entitled to refer the matter to the Financial Ombudsman Service (FOS).
For further information you can visit the FOS website www.financial-ombudsman.org.uk.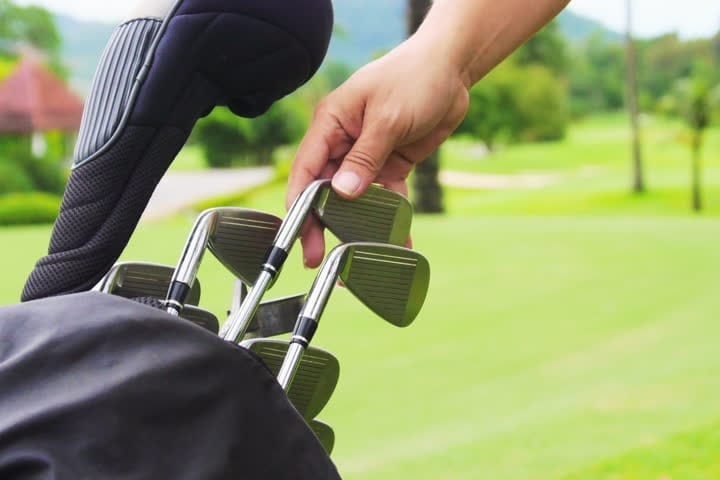 Why do I need Golf Insurance?
Did you know that if whilst playing golf you accidentally hit another golfer you could be liable for any injuries caused? There have been a number of high profile cases in recent years, in one of the most serious, costs of over £400,000 were awarded in damages to the injured golfer. Just think if you had hit that shot what would you do? Remember that simply shouting 'FORE!' is no defence for liability.
Also, what would you do if you hit a wayward shot and damaged someone else's property and you were faced with a hefty bill?
Whilst you might not expect these incidents to happen to you, what about if your clubs got stolen from your car, locker room or house? Golfplan can replace your equipment; most of our policies are on a 'new for old' basis.
Golf Insurance covers your golf clubs and a good deal more!
The Golfplan brand is one of the most recognisable brands throughout golf clubs in the UK and is a proud Partner of The PGA.
Each year, tens of thousands of golfers rely on Golfplan to protect themselves and their significant golfing investment.
Quality Protection
Golfplan policies not only offer liability cover for third party injury and damage to others property that you might cause whilst playing or practising golf, but as standard we offer:
New for old equipment replacement regardless of age or condition.
24 hour theft cover from cars for your equipment.
Golf club membership fees cover if you cannot play golf for a prolonged period as a result of illness or accident on or off the course!
Cover also includes personal effects, personal accident, hole in one and overseas equipment hire if yours go missing whilst in transit overseas.
We don't claim to be the cheapest golf insurance provider in the market today but as with any insurance, the 'devil is in the detail'. We would say not all golf insurance is the same, why not see why?
Simple to buy
You choose the level of cover, tell us your equipment and its replacement value and we list it on your insurance schedule. Remember also with Golfplan, there is no need for a separate golf buggy insurance policy, you just add it to your specified golf equipment.
Why not see what our customers have to say about us
and the claims service we provide.
As usual you are fantastic and the only insurers I recommend!
Mr Paul Creamer, Farnham
A very personal and helpful service throughout the whole process.
Mr W Wright, Cheltenham
Great service and understanding.
Mr A G Steven, Crawley
Thank you, you have been very helpful throughout. Again the service was first class and very personal which was great.
S C,